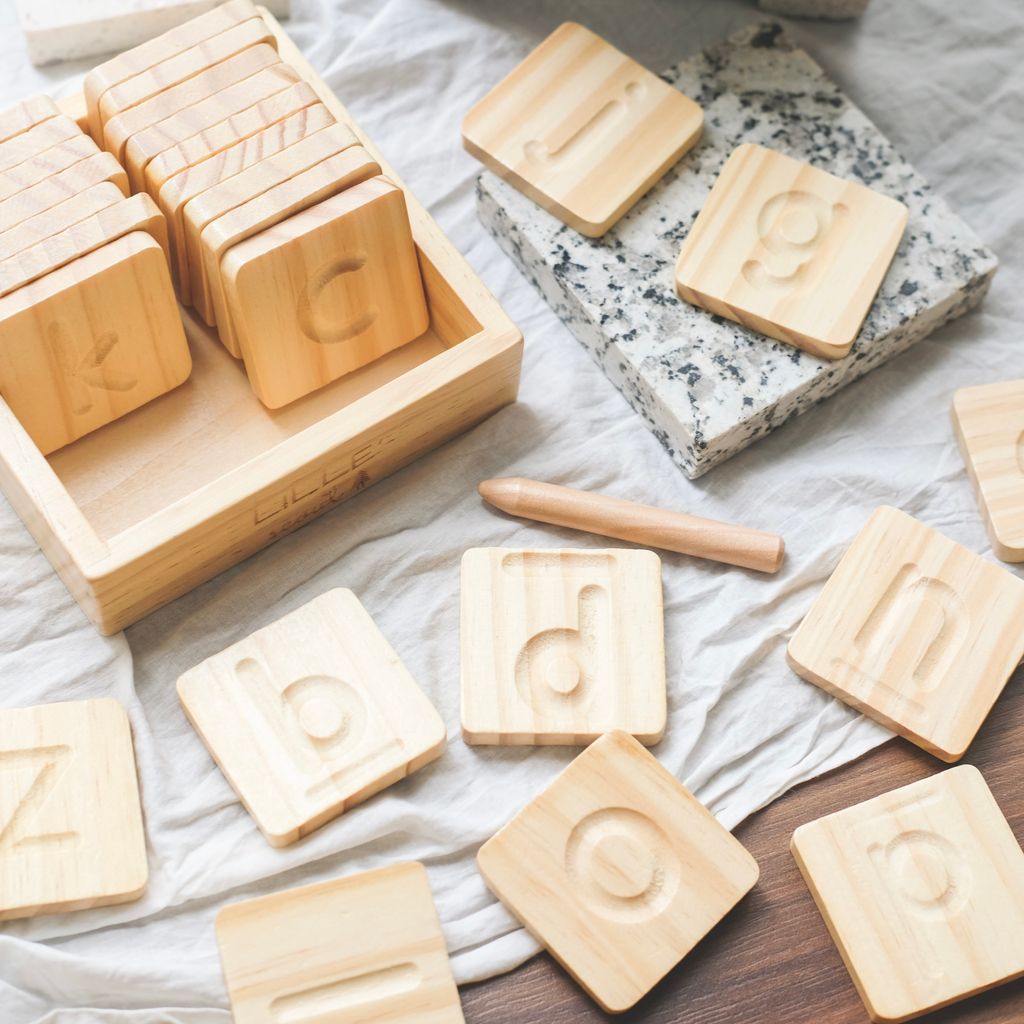 Tracing Tiles - Lowercase
SPECIFICATIONS:
* Made of natural pine wood.
* Consist of a box and 26 alphabets tiles and a wooden pencil.
* Each tiles size 5x5x0.7cm.
* Comes with an environmental friendly box packaging.
* Recommended: infant to pre-schoolers.
* Optional: Name personalisation at the back of the wooden box (Made-to-order)
⠀⠀
BENEFITS
* Learn ABC in lowercase.
* Learn spelling.
* Learn to write the letters by tracing practices.
* Matching game, let the kids match the alphabet to an alphabet books/poster or anything they see around them.
* Memory game, exercise the kids' memory ability by remembering the letters and words.
* Exercise motor skill
* Sensory play, stimulate senses from young age.
* Beautiful as gift and playroom decor and a baby flatlay.
* A fun montessori play
* Great investment for parents as your kids can use the tiles for a long term. ⠀


P/s: For personalisation, please allow T+7 working days for processing. For shipment status, kindly check tracking number from your website account or "Order Fulfilment" email.